Limited Edition: The Botswana Series
We put together something special! Taking some key moments from ROAM Overlandings History and collecting it into this one time selection of custom once off wearable artwork!
Check out our new Limited Edition Merch drop, Only 100 of Each Design Available.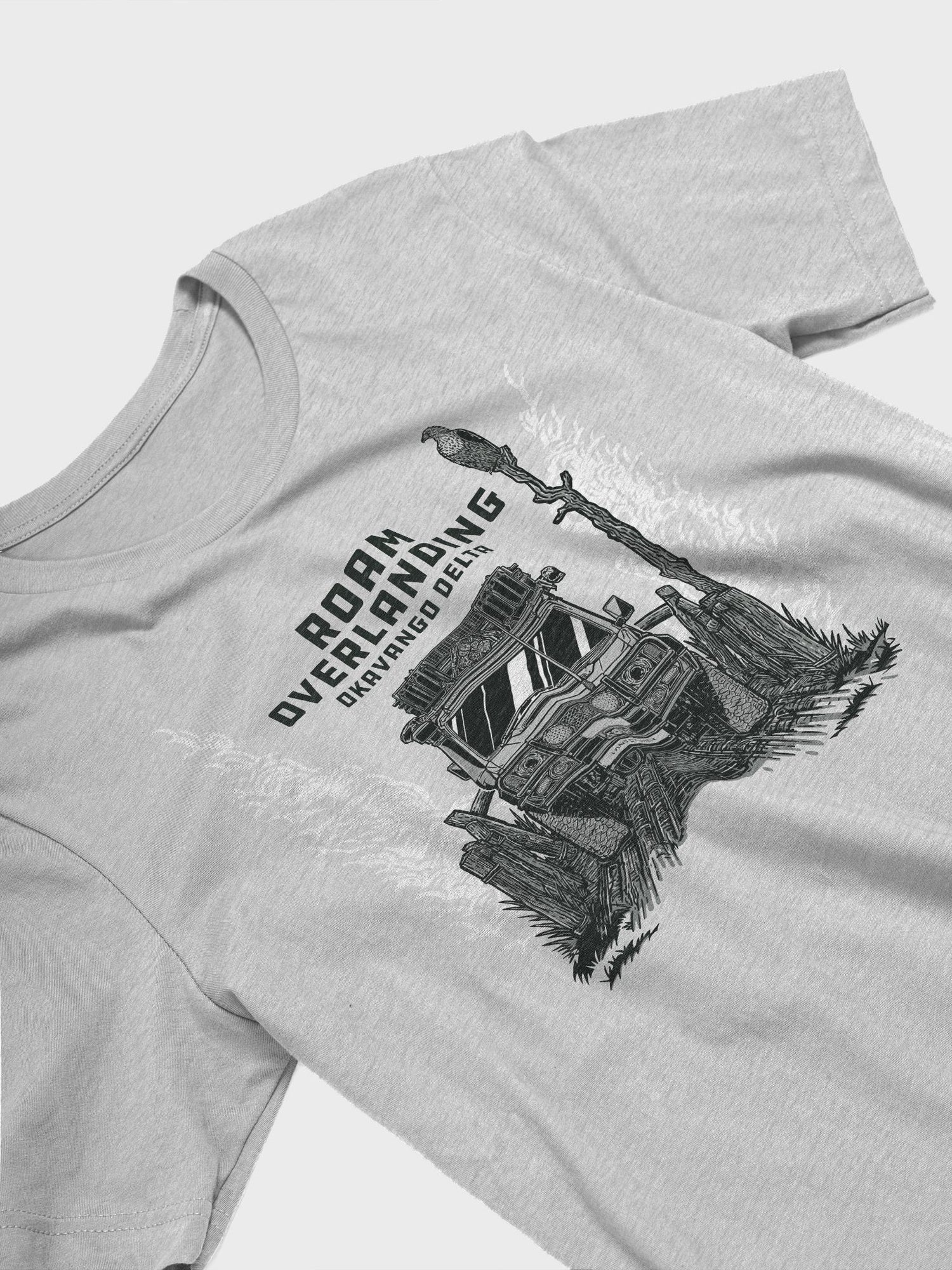 OKAVANGO DELTA
Crossing the Bridges in the Okavango Delta is every Overlanders Dream. Its the statement that you have arrived in one of the most epic destinations in Southern Africa and that things are about to get wild. Very Wild. This trip to Botswana to explore the Okavango delta also introduced a new face to the group, the addition of Roelfies epic Landcruiser 79, the Iconic King of Africa. This image was taken crossing the Khwai River after exploring the Moremi Game Reserve in the Okavango Delta. This is the last of our series of Botswana brought to new life by the Illustrator Mike Sherman.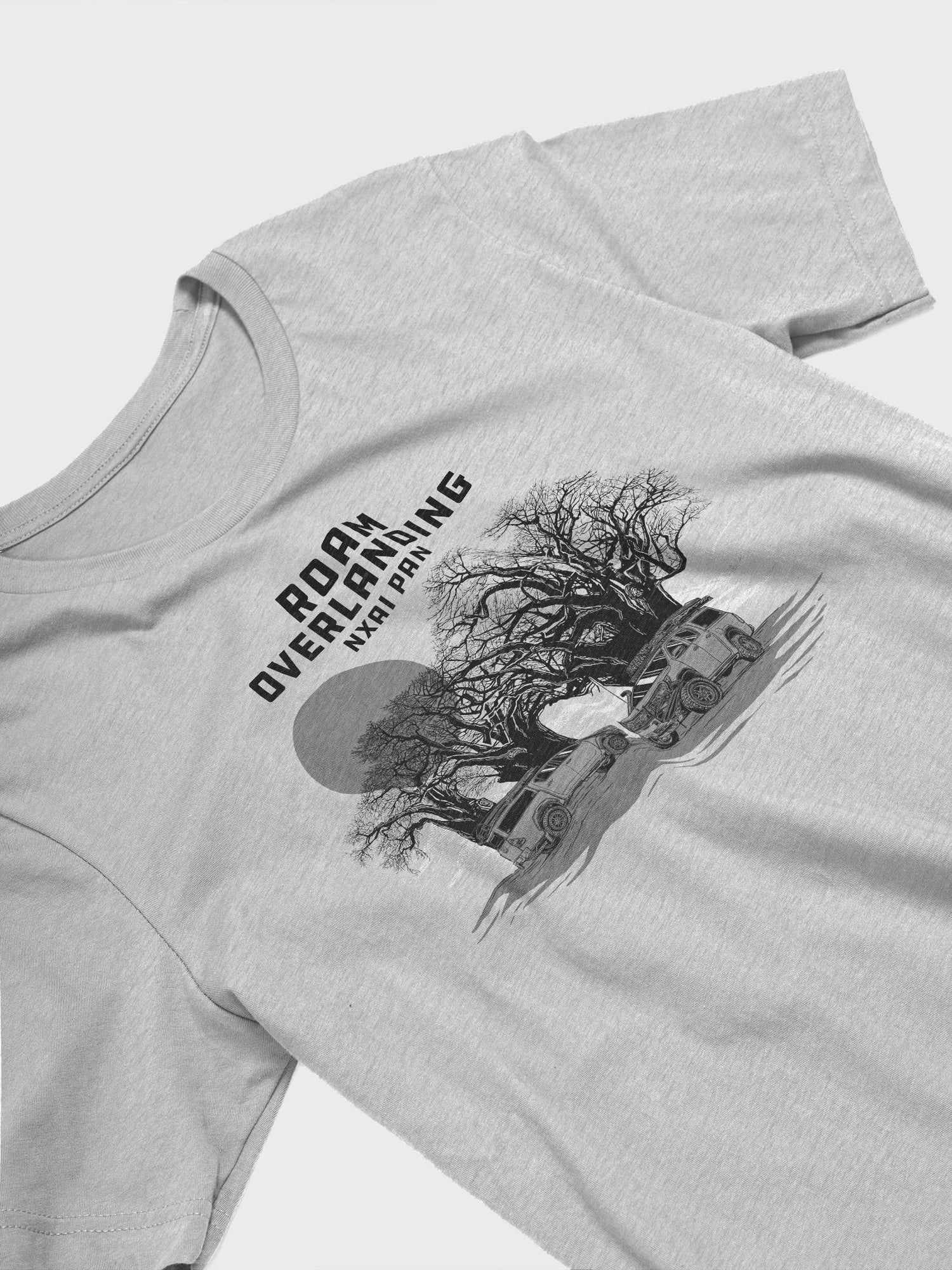 NXAI PAN
This iconic overlanding destination hosts the incredible Baines Baobabs; The baobab is synonymous with overlanding in africa, and marks the epic locations across Botswana. The likes of Kubu Island, Kukonje Island, and Savute to name a few, all find themselves on the bucketlists of many travellers. This Illustration by Mike Sherman was based off one of the Iconic ROAM Overlanding Images taken on their first major group expedition together, the Lad's and Dad's Journey across Namibia and ending up at this point under Baines Baobabs in the Nxai Pan National Park. Own a piece of iconic ROAM Overlanding journey, one that all of you have been a part of over the years.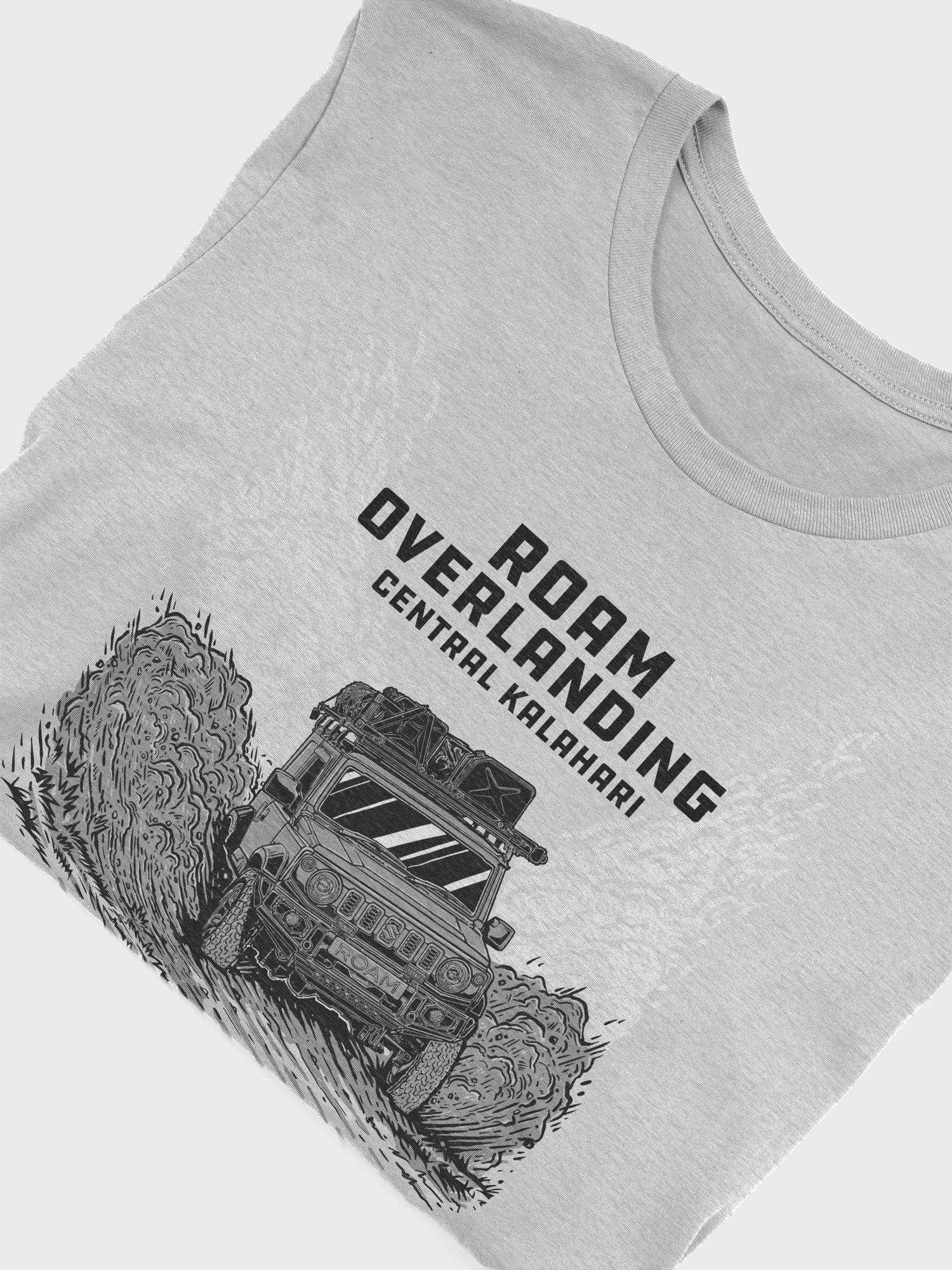 CENTRAL KALAHARI
The Suzuki Jimny was a catalyst in the creation of ROAM Overlanding and spoke to and inspired millions of people around the world. This Very moment captured in the Central Kalahari with the Suzuki Jimny rushing away from a sandstorm was one for the books! The journey to Botswana with the Suzuki Jimny is what ignited the passion for this world of Overlanding not only in ROAM but in us all. It will always live as unique and iconic vehicle in ROAM's History.
Pick Your Style
Regular price

R 450.00 ZAR

Regular price

R 450.00 ZAR

Sale price

R 450.00 ZAR

Unit price

per

Regular price

R 450.00 ZAR

Regular price

R 450.00 ZAR

Sale price

R 450.00 ZAR

Unit price

per

Regular price

R 450.00 ZAR

Regular price

R 450.00 ZAR

Sale price

R 450.00 ZAR

Unit price

per
WHAT ROAM APPAREL IS ABOUT…
The purpose of this project is to expand Roam Overlanding, a digital overlanding brand which has at its core value the need to inspire individuals to embark upon outdoor adventures. Roam Apparel has the objective of getting products in the hands of the roam fanbase that is stylish, upmarket and functional. The most important thing is that is continues to Inspire Your Adventure!